The Challenge
You've got product you want to purchase from a supplier, but you need to know if it's good quality, and at minimum; you need to know that it is what the supplier claims it is.  How do you really know that the product you're buying has not been adulterated, is as strong as the supplier claims, or is safe to handle or consume?
The Solution
We can easily identify any material you bring to us, we can quantify how much of any particular compound or molecule you're looking for in that material, and we can give you the comfort and assurance that if you are about to purchase from any supplier, that you are purchasing exactly what they say they are selling.
Guaranteed Identification
Testing Boosted Sales By 50%
Be Proud
Have complete confidence in your product and product line.
Trusted Results
Our lab is Federally registered and our results have been verified by 3rd parties.
Larger Market Share
Enjoy a boost in sales and a larger market share with a Certified Authentic product!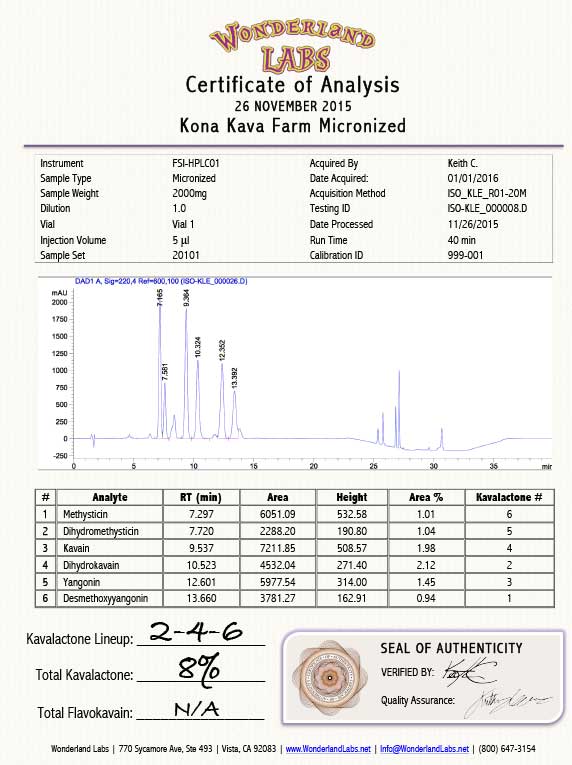 Brand Trust

80%

80%

Brand Loyalty

50%

50%

Product Confidence

75%

75%

Conversion Rates

60%

60%
Should Have Done This Sooner!
"I had no idea that product testing like this even existed, and I had no idea how inexpensive it was.  For just $99.00, we now have a product that has been verified as authentic, and with the amount of glycosides that we were hoping.  This has been a great marketing tool for us.  Thank you Wonderland Labs!
VARIOUS CERTIFICATES OF ANALYSIS