The Challenge
How much of a certain compound is in your material?  How can we figure out the best way to market your product? If only we could know, for certain, the total Kavalactone or alkaloid content of our source material or final product!
The Solution
Depending on individual needs, we custom tailer the best solution for you.  Utilizing several state of the art testing methods, including HPLC and GC, we will provide you with repeatable, verifiable, and accurate results.  Coupled with our eye-catching Certificates of Analysis, we will give your company and product the stamp of authenticity it deserves.
Custom Tailored Solutions
COMMON PERCENTAGES IN SAMPLES RECEIVED
Website Sales Boosted By 50%
Be Proud
Have complete confidence in your product and product line.
Trusted Results
Our lab is Federally registered and our results have been verified by 3rd parties.
Larger Market Share
Enjoy a boost in sales and a larger market share with a Certified Authentic product!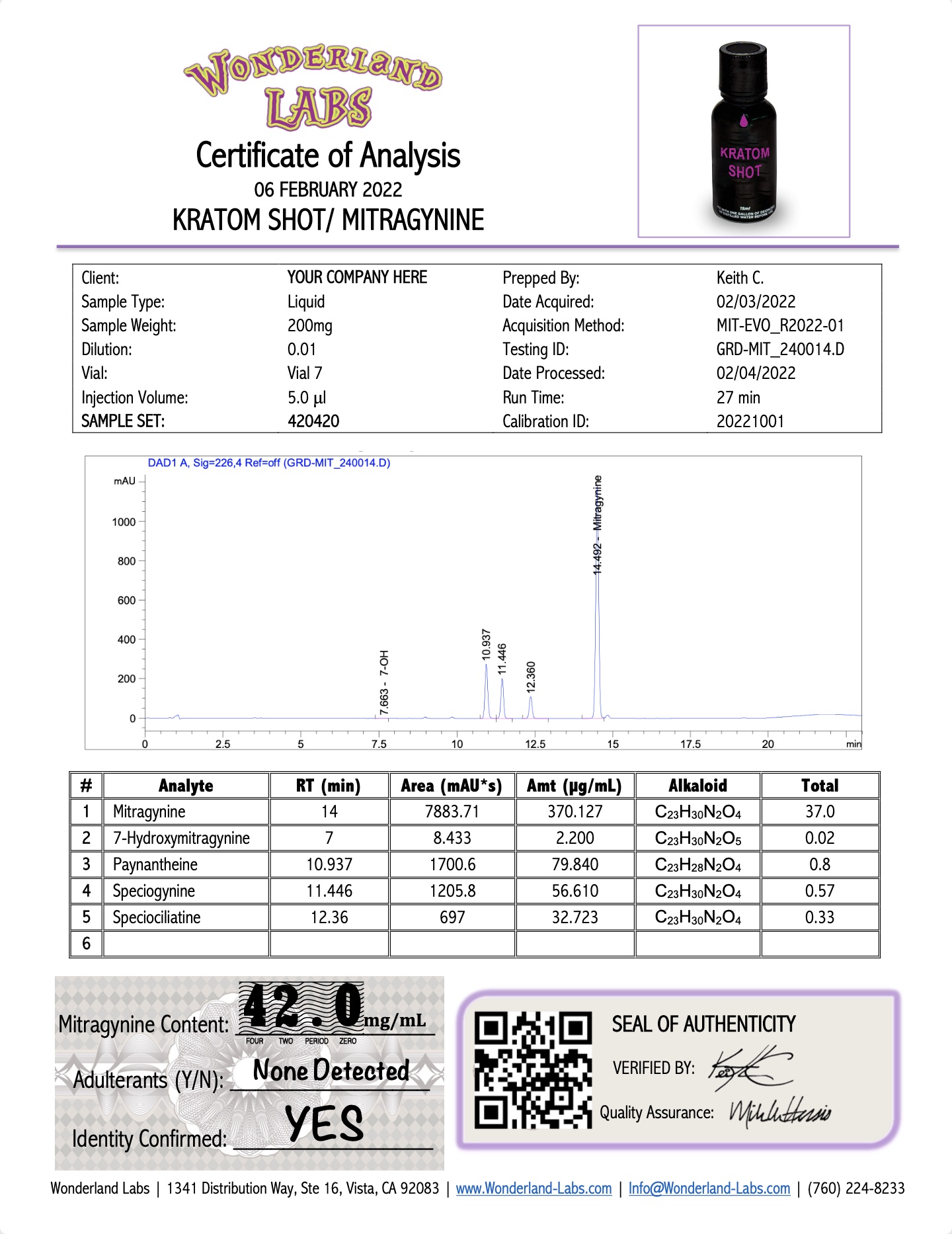 Mobile Sales

80%

80%

Website Traffic

50%

50%

Conversion Rate

75%

75%

Email Subscribers

60%

60%
The Results Were Impressive
Several independent studies all point to the same thing: Products accompanied by Certificates of Authenticity and Certificates of Analysis enjoy larger sales numbers, larger customer return rates, and an increase in brand loyalty.  Not only does the product appear to be even more legitimate, you can offer products knowing exactly what the content is, with the added confidence that your product is even more FDA compliant and safe.
COMMON PATHOGENS FOUND